2017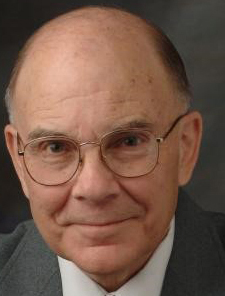 William Chancellor
Internationally renowned farming methods, early sustainable energy and agricultural database pioneer, Professor Emeritus William J. "Bill" Chancellor, came to the Department of Biological and Agricultural Engineering at Davis in 1957. He retired officially in 1994, but one might never have known it. He remained an active servant, continuing to mentor faculty and students for years after retirement. Typical of this devotion to his students was his planning, execution and sponsorship of symposia highlighting their achievements as part of the department's 100 Year Anniversary Celebration in 2015.  << See video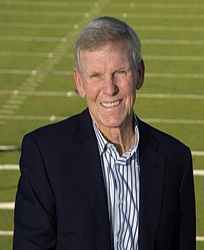 Bruce Edwards
Bruce Edwards, UC Davis Class of 1960, has been a longtime champion of the Aggie life with a lengthy list of volunteer activities to his credit. He served as chair of the UC Davis Foundation Board, a member of the Intercollegiate Athletics Director's Leadership Council and a committee member on the Campaign for UC Davis. Under Edwards' leadership with creation of the UC Davis Foundation Matching Fund for Student Support, the Foundation Board and others donors have funded more than 40 endowments for scholarships, fellowships and awards.
---
2016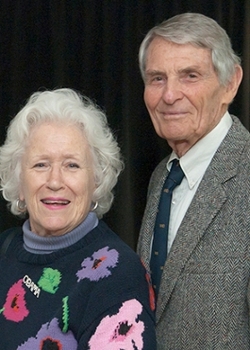 Evelyne and Richard Rominger
Evelyne and Richard (Rich) Rominger's relationship with UC Davis began well before they enrolled as undergraduates in the late 1940s--both of their families already had historical ties to the early campus. In their distinguished careers, Rich served as head of the California Department of Food and Agriculture, and was later appointed to the post of deputy secretary and chief operating officer of the U.S. Department of Agriculture, where he oversaw establishment of national farming standards. Evelyne served on the Commission of the Californias and has been active in several area health associations. A lifelong advocate for gender equality and social justice issues, she was a founding board member of the Yolo County Mental Health Association and chair of the California Conference for Comprehensive Health Planning. << See video
---
2015
Delaine Eastin
UC Davis Alumna Delaine Eastin (Political Science), and former Superintendent of Public Schools in California, led our schools from 1995 to 2003, by cutting classroom size and administrative costs, ensuring greater access to computers, and introducing the value of student-planted and tended gardens in education. << See video
---
2014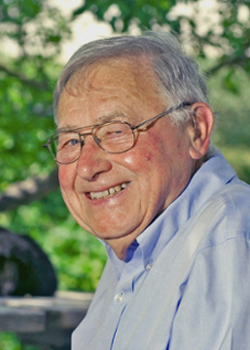 Charles Hess
Charles E. "Charley" Hess, Professor Emeritus of Plant Sciences and former Dean of the College of Agricultural and Environmental Sciences, is a beloved, longtime servant of the university who has served in several additional roles, and was an active presence on state, national and global agricultural boards and committees. At Davis, Dr. Hess chaired the Department of Nutrition (2007-09), led the College of Agricultural and Environmental Sciences (1975-89), and directed the Office of International Programs (1992-98). << See video
---
2009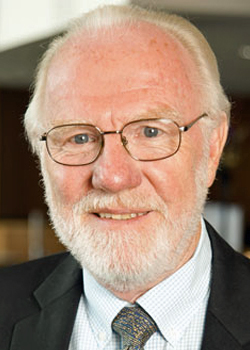 Larry N. Vanderhoef
The late Larry Vanderhoef, who served in the top two leadership roles at Davis, first as Provost and Executive Vice Chancellor (1984-1994), then as Chancellor from 1994-2009, presented the medal to a dozen deserving recipients. He was presented with the 13th Medal on May 30, 2009.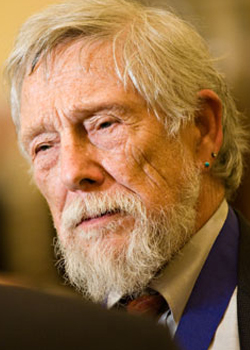 Gary Snyder
Gary Snyder, former Poet Laureate of California, essayist and lecturer, and professor emeritus of English at Davis, was born in San Francisco in 1930, and raised in the Pacific Northwest, where he worked as a youth on the family farm. Snyder is the recipient of the top honors in letters, including a Pulitzer Prize for Poetry, the Bollingen Prize for Poetry, and the American Book Award. He is a member of the American Academy of Arts and Letters and the American Academy of Arts and Sciences.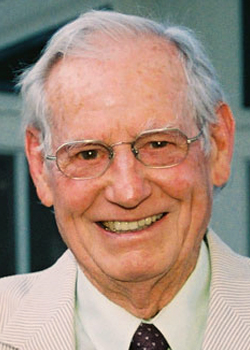 Wayne Thiebaud
Wayne Thiebaud, artist and professor emeritus of art at UC Davis, was born in 1920 in Mesa, Arizona, and grew up in Long Beach, California and Hurricane, Utah, where his family's farm failed during the Great Depression. Before enrolling in college under the GI Bill (he drew a cartoon strip for the base newspaper during a three-year stint in the U.S. Army), he was a designer and cartoonist at Rexall Drug Company in Los Angeles.  
---
2008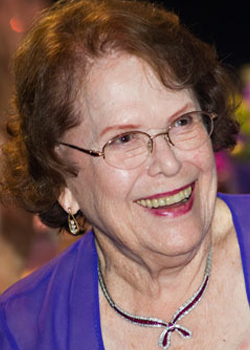 Barbara K. Jackson
Arts patron Barbara K. Jackson, one of two namesakes of the Mondavi Center's Barbara K. and W. Turrentine Jackson Hall, received the honor on a Saturday evening during the opening event of the Mondavi Center's 2008-09 season.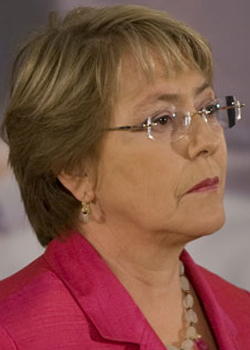 Michelle Bachelet
Gov. Schwarzenegger and former Chilean President Michelle Bachelet presided at a UC Davis signing ceremony that renewed the decades-old California-Chile partnership in research and education.   
---
2007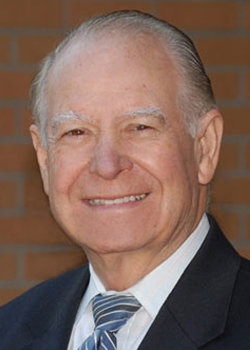 Cruz Reynoso
Former California Supreme Court Justice and UC Davis Professor of Law Emeritus, Cruz Reynoso, a farmworker's son who rose from an Orange County barrio to become the first Latino to serve on the state's high Court, is the namesake with his wife of the Cruz and Jeannene Reynoso Scholarship for Legal Access. 
---
2005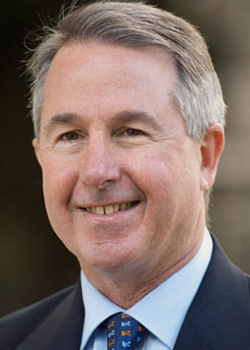 Steven K. Robinson
Steven K. Robinson, former NASA astronaut, UC Davis alumnus and now professor and chair of mechanical and aeronautical engineering at Davis, was awarded the UC Davis Medal in recognition of his contributions to the university and the broader community.  While at NASA, Robinson was presented with a number of awards, including the NASA Distinguished Service Medal.
---
2004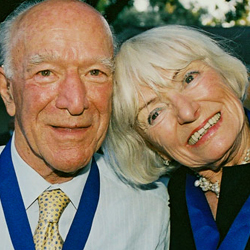 Robert and Margrit Mondavi
The UC Davis Medal was presented to the late winemakers and philanthropists, Robert and Margrit Mondavi, for their years of support of the Arts at Davis and beyond, and their leadership in the building of the Robert Mondavi Center for the Arts.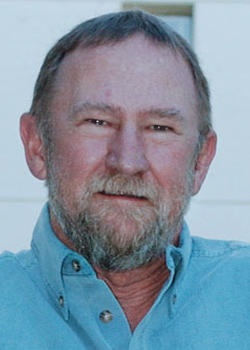 Charlie Soderquist
Charlie Soderquist, a businessman, philanthropist, conservationist and author, believed in "empowering individuals and organizations to make differences that I cannot," received the Medal posthumously for his support of UC Davis research in the Delta and Lake Tahoe, among other educational, environmental and social causes.   
---
2002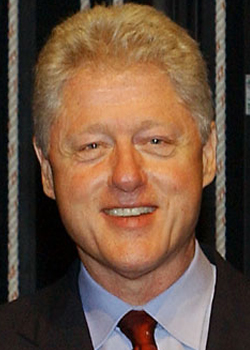 William Jefferson Clinton
Former President Bill Clinton received the 2002 UC Davis Medal for his longtime advocacy of public education.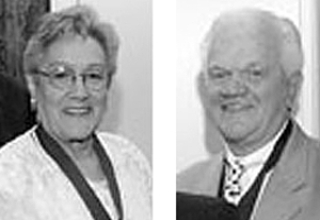 Alice Gonzales and Roy T. Brophy
The 2002 UC Davis Medal was also presented to former UC Regents Alice gonzales, and Roy T. Brophy. Gonzales, daughter of a migrant farm worker, learned early on the value of hard work, determination and a good education. "As well, she learned – and lived – a commitment to public service and uncompromisingly high standards," said Chancellor Vanderhoef.
For more than 40 years, builder and developer Roy Brophy also helped build public education, serving the board of the San Juan School District and the boards of the state's three higher education systems – the California Community Colleges, the California State University and the University of California.