Introducing OATS!
The new UC Outside Activity Tracking System (OATS) is an easy-to-use, web-based application through which university faculty members can report outside activities and income, in accordance with UCOP conflict of commitment policies. It will be rolled out for use by all UC Davis faculty in fall 2018.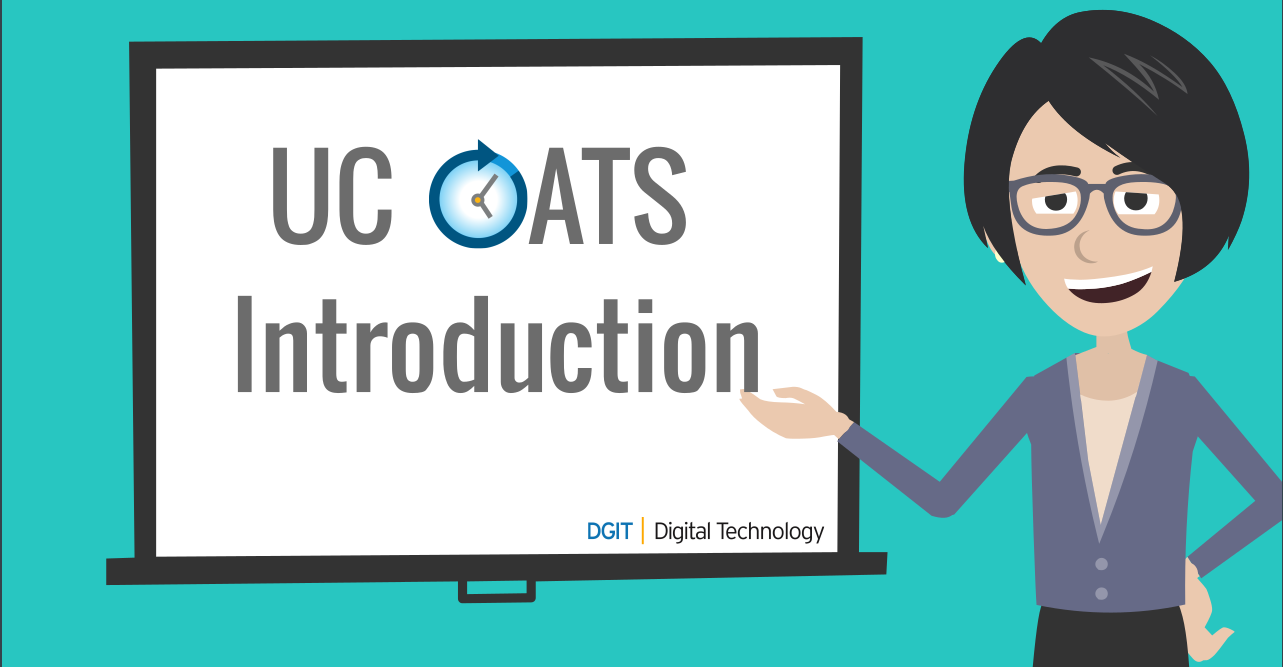 A brief introduction to OATS
Background
In April 2017, the Executive Vice Chancellor and Provosts of seven UC campuses endorsed a multi-campus collaboration for a system to facilitate tracking, review, and approval of faculty outside professional activities, related to the University of California, Office of the President (UCOP) Conflict of Commitment policies: APM 025, APM 240, APM 246 and APM 671. All campuses were invited to submit a proposal to serve as the IT partner for this initiative.
The proposal from DGIT, the IT office for the David Geffen School of Medicine (DGSOM) at UCLA, to leverage the Outside Activity Tracking System (OATS) already in use by DGSOM Health Sciences faculty, was ultimately selected. UC Davis was chosen as the first campus at which the new system-wide version of OATS would be deployed, in fall 2018.
Visit the system-wide OATS project page for more information.
Policies
For more information on the policy requirements related to outside professional activities, please review the following system-wide Academic Personnel Manual sections and their corresponding UCD sections.
APM 025 and UCD 025: Conflict of Commitment and Outside Activities of Faculty Members
APM 671: Conflict of Commitment and Outside Activities of Health Sciences Compensation Plan Participants
APM 246: Faculty Administrators (100% Time)
To view a brief policy review presentation, select the relevant policy section below:
APM 025 Policy Highlights
APM 671 Policy Highlights
Questions
For questions related to the policies covering outside professional activities, please consult with the academic personnel expert in your department. Department staff with policy-related questions should consult their dean's office. 
For technical questions or feedback about using the OATS application, contact oats-help@ucdavis.edu for assistance.
Resources
User guides, video tutorials, and other resources will be available on the UC OATS website. Select your role below to view relevant resources. Each page contains separate resources for those covered under APM 025 and APM 671 policies.
Reviewers and Approvers by College/School
Each link below opens to a list of reviewers and approvers for that college or school in OATS. Requests for updates to reviewers or approvers on a specific list should be sent via email to the OATS Help Desk (oats-help@ucdavis.edu).
College of Agricultural and Environmental Sciences
College of Biological Sciences
College of Letters and Science
Betty Irene Moore School of Nursing
School of Medicine
Training
Staff have been identified in each school/college to provide in-person or online training as needed. Stay tuned for further information on training that will be available in your unit.
Webinars and Virtual Office Hours coming soon
FAQs coming soon