UC Davis Honorees
The American Geophysical Union, with over 60,000 members in 137 countries, is a community of distinguished Earth and space scientists that work to foster collaborative scientific advancement toward a sustainable future. More>>
Professor of Geophysics and Director of the Computational Infrastructure for Geodynamics program at Davis, Louise Kellogg studies the dynamics of the solid Earth, looking at how the slow movement of rock deep in its interior drives the movement of tectonic plates, building mountains as well as causing earthquakes and volcanic eruptions. 
---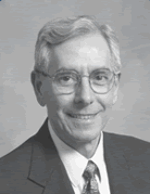 Miguel A. Marino
Distinguished Professor Emeritus Miguel Marino's conducted research in environmental hydrology; fluid transport processes and biogeochemical transformations in soils, aquifers and rivers; the planning, design and management of subsurface and surface reservoirs, and irrigation systems. 
---
Dr. Navrotsky is the Edward Roessler Chair in Mathematical and Physical Sciences, Distinguished Professor of Ceramic, Earth, and Environmental Materials Chemistry, Director of the Organized Research Unit on Nanomaterials in the Environment, Agriculture and Technology (NEAT ORU) and a member of the National Academy of Sciences. 
---
Donald R. Nielsen
Professor Emeritus of Soil and Water Science and Executive Associate Dean Emeritus, Donald Nielsen is renowned for substantial contributions to the literature of soil physics, soil water movement, flow through porous media, miscible displacement and leaching phenomena.  
---
Distinguished Interdisciplinary Professor of Physics and Earth and Planetary Sciences, John Rundle has made a wide variety of contributions to the study of geophysics, planetary science and Earth surfaces processes. His research foci include the dynamics of earthquakes through numerical simulations; pattern analysis of complex systems; dynamics of driven nonlinear Earth systems; and adaptation in general complex systems. 
---
Professor and climate change expert Howard Spero's research centers on the biological and environmental parameters that affect the stable isotope and trace metal geochemistry of the shells of recent and fossil organisms; paleoclimatology, marine micropaleontology, and paleoceanography.
---
Donald L. Turcotte
Distinguished Professor Emeritus of Earth and Planetary Sciences and member of the National Academy of Sciences, Donald Turcotte's contributions span the study of self-organized criticality and scaling theory; applied dynamical systems; crustal deformation, seismicity, topography, and forest fires; geodynamics; mantle convection; seismicity, volcanism, and mountain building; and planetary geology and geophysics.
---
Distinguished Professor Susan Ustin of Environmental and Resource Sciences conducts landscape analysis using remote sensing of environmental properties through optical, microwave and thermal scanners. Her interests span the effects of radiation in plant canopies and application to ecological and hydrological issues.